Ever flicked through an old photo album and felt a rush of nostalgia? A family photoshoot does more than just capture smiling faces. It freezes moments, turning fleeting laughter into timeless memories.
You know that magical hour when the setting sun bathes everything in a warm, golden glow? Imagine your whole family caught in that perfect light – it's pure art! But what goes on behind those radiant smiles and coordinating outfits of a family photoshoot?
Importance of Family Portraits
Family portraits are more than just pictures; they're precious memories frozen in time. A family photoshoot is a way to commemorate the ties we have with our dearest ones and celebrate life as a family.
The artistry behind each portrait brings every photo to life. These timeless keepsakes become visual narratives that tell your unique story – capturing moments of joy, laughter, love and even those wonderfully candid instances when young children pull funny faces or refuse to smile on cue.
The Role of Family Portraits in Preserving Memories
A beautifully framed picture from a professional family photography session is like a window into past chapters of our lives. Each image holds an echo of who we were at that point in time – how we looked, what made us laugh or cry.
Just think about it: wouldn't you love to get lost down memory lane by simply gazing at an old family portrait? The sense of nostalgia these images evoke is truly powerful.
In fact, based on many reviews gathered from clients who have had their own family photoshoot experiences done by Amir Wanas Photography – the average rating stands proudly at five out five stars. This goes beyond quality images; it's also about the super friendly atmosphere during shoots that makes them feel comfortable and natural which reflects positively on the resulting photographs.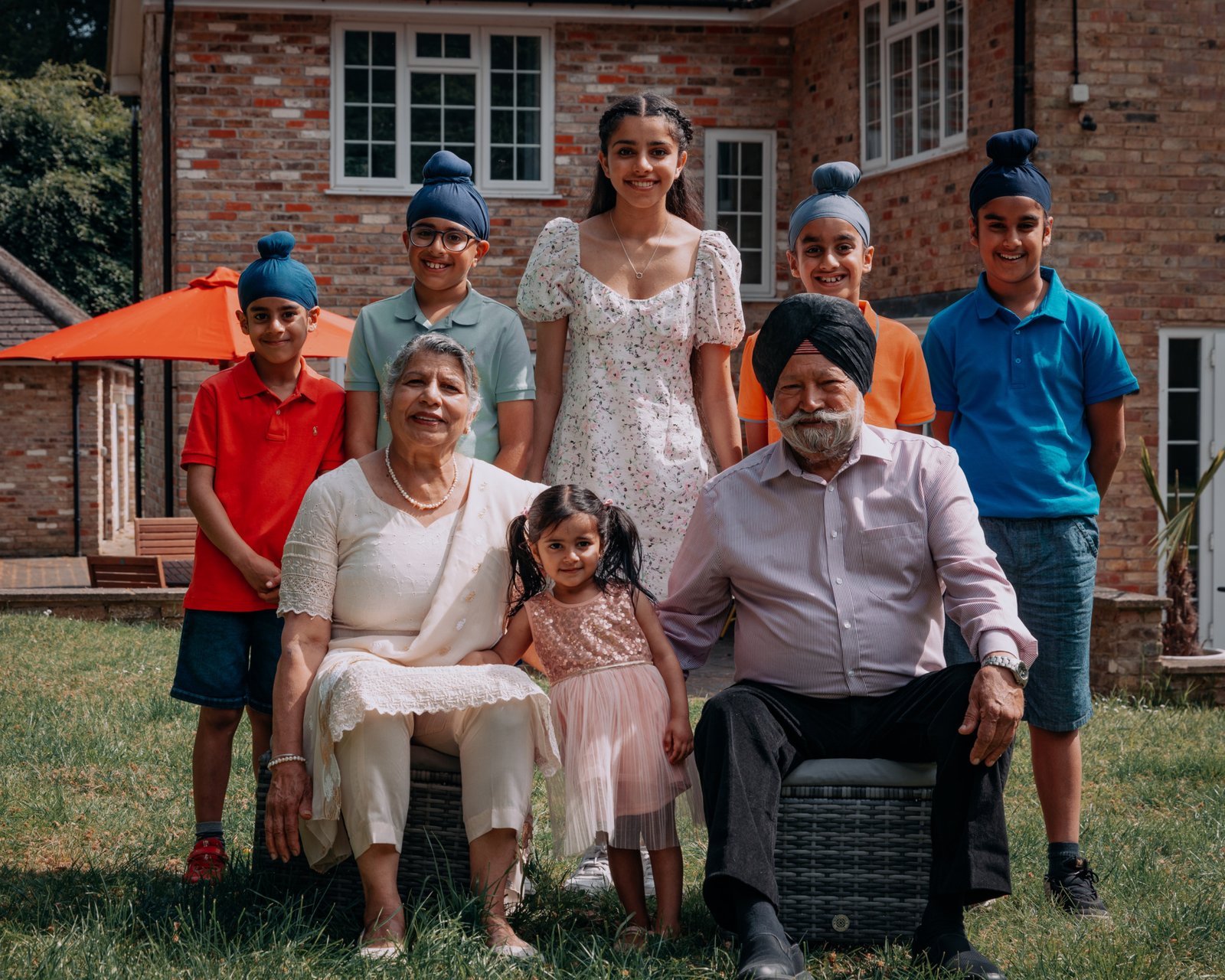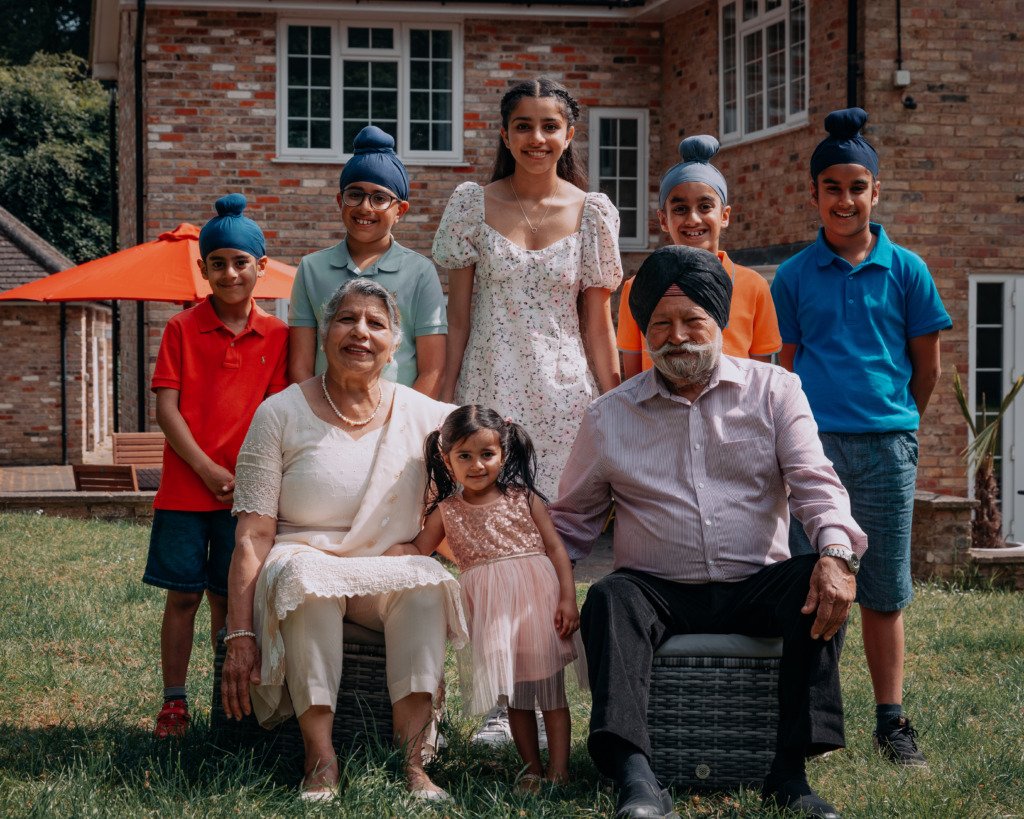 Preparing for a Family Photoshoot
Your family photoshoot is on the horizon. A flurry of questions might be racing through your mind. What should we wear? When is the ideal time to book it?
Dressing Up for the Photoshoot
Picking out clothes can seem like a daunting task, but with some thought and planning, you can create stunning coordinated looks that'll enhance your family photos.
You may also want to consider colours that complement each other without being too matchy-matchy. Need more guidance on this? Have a look at our article on choosing clothing for a family photoshoot.
Scheduling Considerations
Timing matters when scheduling your photo session. We advise not booking around nap or bedtime especially if young children are involved – tired tots aren't typically cooperative models.
To ensure everyone is well-rested and well-fed before posing in front of the lens could make all difference between so-so snaps and fantastic photographs.
Choosing the Right Photographer
Selecting a professional photographer for your family photoshoot is more than just booking someone with a camera. It's about choosing an artist who will capture your loved ones in their best light, creating images that you'll treasure forever.
You should also look at how well they interact with all family members during shoots – kids included. A super friendly team can make the whole experience fun rather than daunting.
Another important factor is versatility. Whether it's capturing tender moments between extended family at a reunion or snapping quick shots of little ones playing around during golden hour, good photographers adapt to different scenarios while keeping quality high.
Professionalism matters too. This isn't limited to technical skills like using zoom lenses or knowing when to press the shutter button but extends into customer service as well. Prompt communication, flexibility on shoot dates and offering practical packages (like Amir Wanas Photography's Family Premium package) are marks of professionals committed to providing top-notch services.
Above all else though – go with your gut feeling after viewing their portfolio and speaking directly with them; these interactions often reveal whether they're right fit.
What to Expect During the Photoshoot
The buzz of a family photoshoot can be quite exciting, but you might wonder what actually happens during one. Here's your sneak peek.
A professional photo session with Amir Wanas Photography is more than just clicking the shutter button. It's about creating memories and capturing family interactions in an authentic way that represents who you are as a unit. Our super friendly team ensures everyone feels comfortable from start to finish, which is key for genuine smiles.
We always aim for fun during our sessions. Your little ones will be encouraged to play and explore while we capture their natural expressions – no forced grins here. The golden hour, two hours before sunset or after sunrise, often offers perfect lighting conditions; this makes it an ace time slot for booking your shoot.
Choosing clothing carefully also plays its part in getting fabulous results from your family photography session. Coordinating colours without matching perfectly usually works best; it gives harmony without losing individuality.
Different Set-ups For Variety
We mix things up with different set-ups throughout the shoot: group shots interspersed with pictures of smaller groups or individuals keep things fresh and interesting. This approach provides a variety of images which work well individually or together as wall art in your living room.
Your experience doesn't end there though – after all images have been edited post-shoot, they're ready for viewing either online via Zoom lens viewings (the human eye loves these.) or at our studio where we'll help you choose favourites based on composition and emotional connection rather than technicalities like exposure levels.
This should give you an idea about what lies ahead when planning a family photoshoot with us. Be certain, we are devoted to making the photoshoot a pleasant one for all.
Investing in Quality Prints
The magic doesn't stop at getting extra digital copies though. When thinking about where and how to display them, consider investing in wall art pieces. These aren't just pictures; they're mementos wrapped up with love and laughter from each captured moment.
A well-placed wall art piece can be an instant conversation starter or even serve as an ice breaker during family gatherings or reunions.
Tips for a Great Photoshoot Experience
Want to get the most out of your family photoshoot? A super friendly family photographer, like Amir Wanas Photography, can help. Prepare yourself too though.
The golden rule is this: relax. It's perfectly normal to experience a bit of trepidation prior to posing for the lens. However, remember that our aim is capturing real moments and genuine emotions – so let loose.
If kids are part of your shoot, consider bringing their favourite toys or books along. This not only helps them stay engaged but also allows us to capture candid shots reflecting true personality.
Selecting Location and Time
The choice of location significantly influences the vibe of your pictures; it could be your cosy living room, garden or an open park during the 'Golden Hour'. Make sure you discuss with us about what works best.
Making Memories Last Forever
Your beautiful images deserve quality prints which serve as timeless wall art pieces adorning your home spaces. Our happy customers vouch for this investment. Yes having digital images lets you share those special moments with friends and family on various social media platforms like facebook or instagram, but photographs are meant to be printed as that's when they look best.
Different Types of Family Portraits
No two families are the same, and neither should their family portraits be. Just as each family is unique, so too should be the photographs that capture their essence. From traditional studio shots to fun-filled outdoor pictures, let's explore some diverse styles.
Formal Studio Shots:
The timeless classic – formal studio shots have a polished feel and are ideal for showcasing your best holiday gear. A well-lit photography studio offers control over every aspect from lighting to backdrop – resulting in perfect portrait photography. for large family group a big enough studio is a must.
Casual Outdoor Pictures:
If you fancy an organic vibe and love being amidst nature, casual outdoor photoshoots can serve brilliantly. Natural light works its magic during golden hour shoots; bringing out the warmth in images. Here's a guide on how to leverage natural light.
In-Home Lifestyle Shoots:
There's something endearing about capturing family members right where they're most comfortable: home. This type captures real emotions while depicting everyday family life scenarios like cooking together or playing board games in the living room.
Themed Photoshoots:
Bursting with creativity? Then themed photoshoot could be just what you need. Whether it's Halloween costumes or Christmas pyjamas, these shoots bring both quirkiness and fun into picture frame. Family shoot can be a great Christmas gift and booking early means you are able. to grab special offers. Give your close ones the perfect gift this Christmas, Family Christmas photography vouchers are available here where you will find a family photoshoot packages that suit your needs.
Creative Ideas for Family Portraits
Family portraits don't have to be a formal affair with everyone in matching outfits, standing stiffly next to each other. Why not inject some creativity into your family photo shoot?
Drone Photography:
Drones offer an entirely new perspective on photography. Use them to capture unique overhead shots of your loved ones during a family gathering or reunion. This fresh viewpoint can create stunning images that tell the story of your extended family interacting together.
Background Elements:
Your living room wall doesn't always have to be the backdrop for your photoshoots. Take advantage of golden hour and go outdoors; parks, beaches, even colourful street art could add character and depth to your pictures.
Friendly Faces
If you're looking at getting professional photography done, make sure you pick someone who is super friendly and can put everyone at ease during the session – like our team here at Amir Wanas Photography. We believe capturing photos isn't just about pressing the shutter button but creating moments where families feel free enough to show their genuine emotions.
Mixing Things Up
You don't need every shot filled with all members looking directly into the lens; sometimes candid shots give more natural expressions than posed ones do.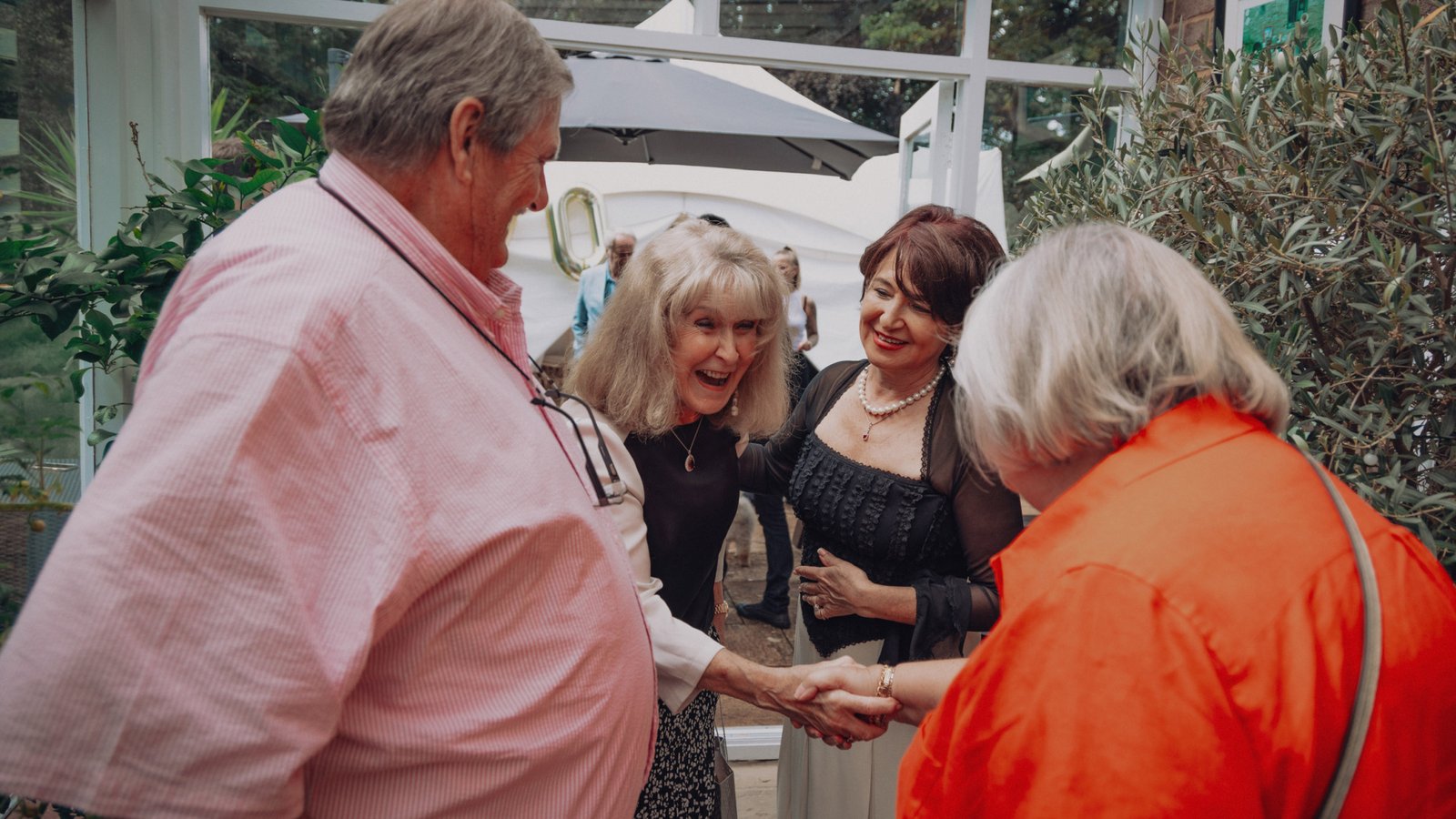 ​
Family Portraits Service by Amir Wanas Photography
My family portrait service at Amir Wanas Photography isn't just about taking photos, it's about capturing moments. It's a journey into nostalgia that you can look back on with your family at any time.
We're known for our super friendly team and the quality of our work. Take a peek at the amazing Xmas family snaps I've snapped in my High Wycombe studio – they're like little pieces of art, perfect for adorning your living room or giving as presents to relatives.
The golden hour light casts an ethereal glow on each photo, making every picture look like a piece of art ready to be hung in your living room or given as gifts to extended family members.
Your comfort is paramount during the shoot. We strive to make sure you feel free while we capture natural interactions between all family members. With us, every moment is treated as precious; every laugh, smile and even tear becomes part of your story told through beautiful images.
Ace Way To Capture Memories
If you are planning a special event such as a reunion or simply want memorable snaps from regular family gatherings, I am here to help. Remembering these cherished moments has never been easier with professional photography services by Amir Wanas Photography.
Capturing real emotions along with genuine smiles creates lasting memories which will always bring warmth into your heart whenever you gaze upon them.
FAQs in Relation to Family Photoshoot
How much should I charge for a family photo shoot?
Family photoshoot pricing varies, but typically falls between £100-£400 per hour. The session fee can change based on your expertise, location and the number of people you are photographing.
What looks good in family photos?
In family photos, coordinated outfits without being too matchy-matchy work well. Also consider the backdrop, lighting conditions and natural poses.
How do you plan a family photoshoot?
To plan a successful family photoshoot, pick an appropriate setting that suits your clan's vibe. Schedule it at the right time and discuss outfit choices beforehand.
How long should a family photo shoot last?
A typical session lasts 1-2 hours depending on factors like number of shots desired or if there are young kids involved who may tire quickly.
Conclusion
A family photoshoot is more than just a click of the shutter button. It's about capturing love, laughter and life itself.
From coordinated outfits to picking the right professional photographer, every step matters in this journey. Your choices can make or break that perfect shot!
But remember – it doesn't stop at clicking pictures! There's joy in exploring creative ideas for unique portraits and learning how camera settings impact your photos.
The final picture? A beautiful piece of wall art brimming with cherished memories – an enduring reminder of those precious moments shared with loved ones.
Tags
Professional Photo Book – Photo Book By Saal-Digital – Photography Portfolio Book
Portfolio
Sport Session – Business Headshots – Family & Maternity – Professional Line Photo Book
Product Catalog
Automotive Session – Portrait Session – Business Headshots – Sport Session – Weddings – Family Session – Portrait Photos – Maternity Session – Events – Automotive Photos
Author – Amir Wanas