Disclaimer: I want to make it clear that I am not paid or sponsored by Saal-Digital in any way. The review of the Professional Photo Book by Saal-Digital is based solely on my personal experience as a paying customer. I purchased the Photo Book at my own expense and did not receive it for free or as part of a promotional arrangement. My aim is to provide an honest and unbiased assessment to help fellow photographers make informed decisions.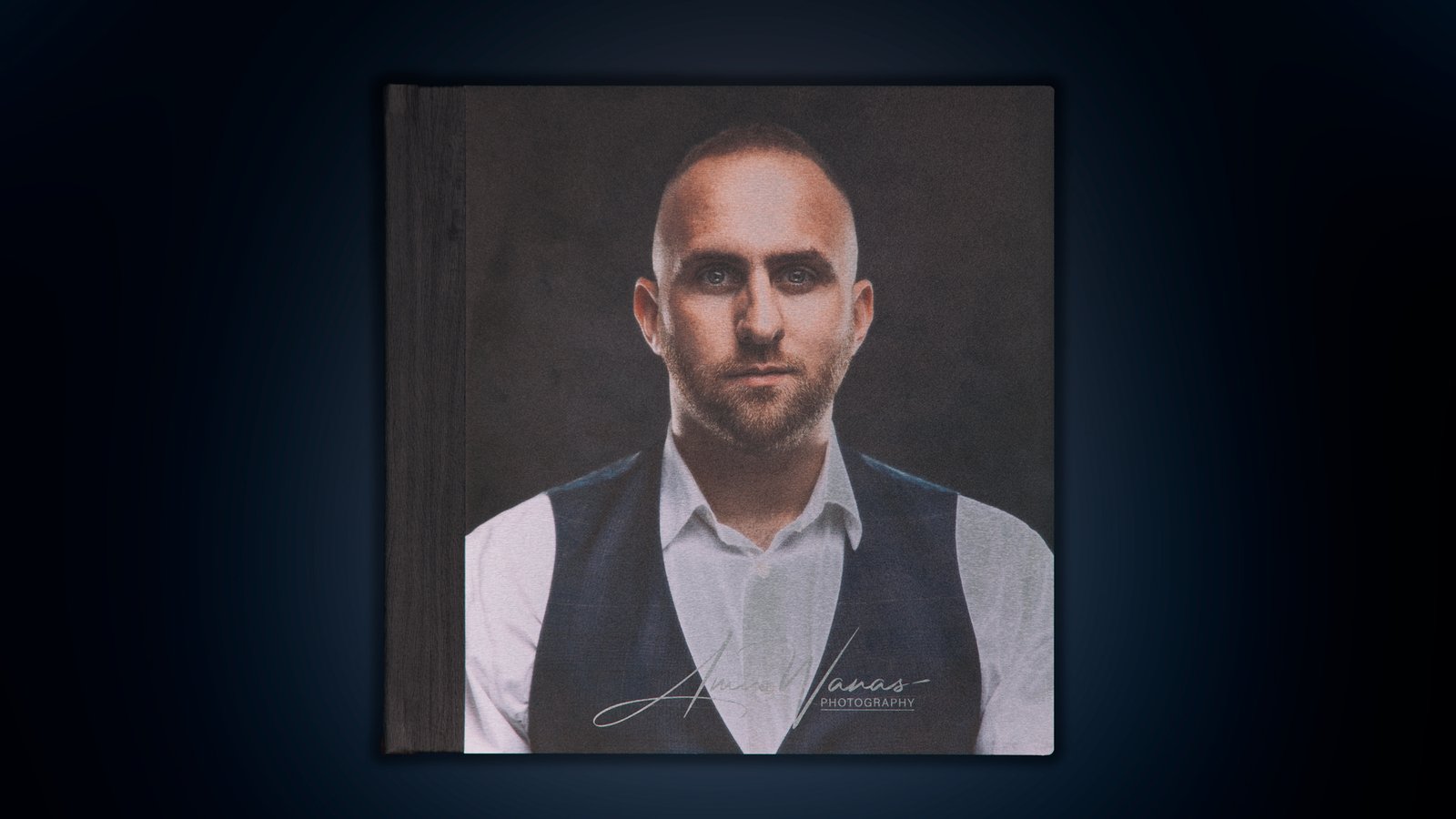 Professional Photo Book from Saal-Digital

I recently had the pleasure of ordering and experiencing the Saal-Digital Professional Line Photo Book, and I must say, it left a lasting impression. As a professional photographer, the presentation of my work is of paramount importance, and this Photo Book proved to be an excellent choice for showcasing my portfolio to clients.
The Decision to Choose Saal-Digital
Before diving into the in-depth review of the Saal-Digital Professional Line Photo Book, let me share why I chose Saal-Digital in the first place. My decision was influenced by the recommendation of a prominent YouTuber in the photography niche, Laura BC, known as @LauraBC. Her endorsement of Saal-Digital piqued my interest, and I decided to give it a try.
Choosing the Specifications
For this review, I ordered an 18-page 30×30 Professional Line Photo Book. This size provides ample space to showcase my best work while ensuring that the details are vividly displayed. Additionally, I opted for the aluminum cover, which adds a touch of elegance and durability to the book. To further enhance the visual appeal of my portfolio, I decided to invest in the silk pages option. The combination of these choices promised a high-quality and visually stunning end product.
Ordering Process and Delivery of Saal-Digital
One aspect that impressed me from the start was the efficiency of Saal-Digital's service. After finalising my choices, I eagerly awaited the arrival of my Photo Book. To my surprise, it took just under a week from the time I placed my order to its delivery. This quick turnaround time is a significant advantage, especially when you're eager to get your work into the hands of clients.
Quality and Craftsmanship of Professional Photo Book
Upon receiving the Saal-Digital Professional Line Photo Book, the first thing that struck me was its impressive quality. The aluminum cover exudes a premium feel, and it's evident that attention to detail was a priority in its production. As I opened the book, the silk pages felt smooth and luxurious to the touch.
One of the most critical aspects for any photographer is colour accuracy. When presenting my work to clients, I want to ensure that the colours match precisely with how I edited the photographs. The Saal-Digital Photo Book did not disappoint in this regard. The colours in the printed photos were identical to what I had meticulously edited on my computer. This level of colour accuracy is essential for maintaining the integrity of my portfolio.
Design Process and User-Friendly App
Creating the layout for the Photo Book was a crucial part of the process, and Saal-Digital made it exceptionally user-friendly. They offer a designated app that caters to both Windows and Mac OS users. This versatility is a significant advantage, as it ensures that a wide range of photographers can access and utilise their design tool.
Using the app, I was able to arrange my photos with ease. The intuitive interface allowed for precise placement, ensuring that my portfolio flowed seamlessly from one page to the next. It's worth noting that even if you're not a design expert, you can still create a stunning Photo Book with this tool. It simplifies the process, making it accessible to photographers of all skill levels.
The Wow Factor
Now, let's talk about the "wow factor" that Saal-Digital promises with their Professional Line Photo Book. When I first presented my Photo Book to a client, the reaction was exactly what I had hoped for – amazement and admiration. The combination of the elegant aluminium and high-quality leatherette on the cover immediately sets it apart from standard photo albums.
The tactile experience of flipping through the silk pages is delightful. It brings the photographs to life in a way that digital displays simply cannot achieve. Each page turn is a revelation, and clients can appreciate the details, textures, and colours of my work as it was meant to be viewed – in print.
Want to get your professional headshots done? Check out my Business Headshots packages that will showcase your professionalism in a creative and unique way, click here to find out more.
Conclusion
In conclusion, the Saal-Digital Professional Line Photo Book has exceeded my expectations in every way. From the ease of the ordering process to the swift delivery, and most importantly, the outstanding quality and colour accuracy, it has proven to be an invaluable addition to my portfolio presentation toolkit.
If you're a photographer looking to make a lasting impression on your clients and present your work in the best possible light, I wholeheartedly recommend the Saal-Digital Professional Line Photo Book. It's a testament to the power of print in an increasingly digital world and a showcase for your creativity and talent. With Saal-Digital, you can truly provide your clients with a "wow factor" experience that will leave a lasting impression.
Ready to showcase your photography like never before? Don't miss out! Visit www.saal-digital.co.uk today to order your very own Professional Line Photo Book. And here's the best part – for a limited time, they're offering an exclusive discount voucher. Elevate your portfolio presentation with Saal-Digital!
Tags: Professional Photo Book – Photo Book By Saal-Digital – Photography Portfolio Book
Portfolio: Sport Session – Business Headshots – Family & Maternity – Professional Line Photo Book
Product Catalog: Automotive Session – Portrait Session – Business Headshots – Sport Session – Weddings – Family Session – Portrait Photos – Maternity Session – Events – Automotive Photos
Author – Amir Wanas